Blog
by Justo
Nov 11, 2021
F-Prot Antivirus is an antivirus product developed by FRISK Software International and it effectively protects your personal data against worms, viruses, Trojans and other malicious programs.

Read More
by Justo
Oct 14, 2021
If you're concerned about your company's cybersecurity and you want to obtain the best option in a single place, Cynet is the company that you're looking for. With their autonomous breach protection platform you won't require an enormous crew to take care of every aspect of your website cybersecurity.
Read More
by Justo
Sep 16, 2021
Released in 2018, ClamWin Free Antivirus is a security tool published under the GNU license that allows you to remove malicious software from your computer (such as viruses, spyware or adware) and it's used by more than 600,000 users worldwide on a daily basis.

Read More
by Justo
Aug 12, 2021
Combo Cleaner offers antivirus, disk cleaner, privacy scanner and, delete duplicate files for Mac users that want to keep their data safe and clean of junk. if you are dealing with viruses and security breaches and you are looking for a trustworthy and light antivirus, Combo Cleaner is a solid option to consider.
Read More
by Justo
Jul 15, 2021
PC Protect it's malware protection program and for those who prioritize their online privacy, it happens to also include a decent VPN making it a great choice for safeguarding your devices against data theft, local attacks and mobile vulnerabilities.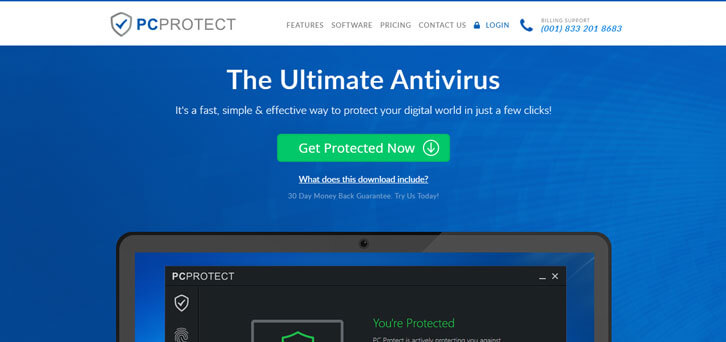 Read More
by Justo
Jun 17, 2021
PC Matic provides a good antimalware protection application while optimizing your PC's performance for long periods of time without having to pay much attention to it. If you're a PC user who'd like to make the most out of his device, PC Matic could help your tremendously.
Read More
by Justo
May 13, 2021
Secure Hunter Anti-Malware it is a resourceful solution that automatically detects, closes and deletes the Malware from your drive and checks the websites on your favorites for malicious software and eliminates it before it reaches your data.
Read More
by Justo
Apr 15, 2021
MalwareFox is an advanced yet simple-to-use anti-malware solution for Windows computers that provides fast, simple and effective detection and elimination of cyberthreats against all kinds of modern threats such as browser hijacker, ransomware, keyloggers, spyware and zero-day malware.

Read More
by Justo
Mar 11, 2021
Defencebyte Advance Security is a reliable set of tools for Windows-based computers, as it fights against viruses and ransomware, helps to optimize your computer, and adds an extra layer of safety and privacy to keep your info and identity protected.
Read More
by abdullah
Feb 11, 2021
Safebytes is a multi-purpose software provider where you can find various user-friendly solutions against the most common and advanced issues like phishing, information leakage, hacking, and various other cybercrimes for your PC that are compatible with all the latest Windows OS.
Read More
Older Posts
Blog Archive
Featured Antiviruses
Cylance Smart Antivirus Cylance is a cybersecurity expert that is unlike any other. In addition to being able to secure endpoints and prevent breaches, the antivirus software also taps into the capabilities of an intelligent threat prevention system, using it to identify and predict threats months before they are running rampant in the wild.
Avast Free Antivirus Developed by Avast Software, Avast Free Antivirus provides an almost complete protection, minus a firewall and antispam features, to its users and is only available to internet-connected devices. It is also, as of 2017, the most popular antivirus on the market.
Bitdefender Free With over 500 million users as of 2017, Bitdefender Free is quite the popular antivirus of choice when it comes to Windows PCs. The program, particularly the premium version, offers a pretty complete package of digital protection.
360 Total Security 360 Total Security by Qihoo 360 is an exceptional antivirus that's served as the go to solution for many over the years for all their system security needs. Offering an exceptional array of features, 360 Total Security hasn't let its users down ever since it surfaced.
McAfee Total Protection Touted as being the world's largest dedicated security technology company, McAfee claims to protect 90 out of the 100 Fortune 100 companies, 82% of the world's largest banks, and has over 300 million users across the globe.
Avast Internet Security Avast Internet Security is one of the premium solutions that Avast Software has to offer. Unlike the free version, this antivirus offers a complete, tip-to-toe protection with some bonus features, such as an extra layer of anti-ransomware protection, included.
Statistics
Antiviruses71
Articles19
Surveys3
Blog Posts93
Users26
User Reviews0
Find us on Facebook